Former Zambian President, Kenneth Kaunda has been hospitalised.
Gatekeepers News reports that Kaunda is currently receiving treatment for an undisclosed illness at a military hospital in the capital Lusaka.
A statement from the office of Kaunda on Monday noted that the founding Father of Zambia asked Zambians and the international community to pray for him "as the medical team is doing everything possible to ensure that he recovers."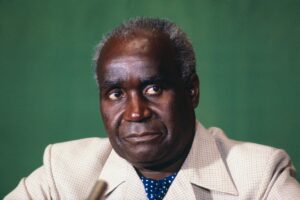 The 97-year-old took the helm of power after the country gained independence from Britain in October 1964 and ruled the Africa country for 27 years.
Kaunda initially became autocratic and banned all opposition parties. He eventually ceded power in the first multi-party elections in 1991, losing to trade unionist Fredrick Chiluba.