Musa Sani, a young Nigerian boy who built a scale model of a historic Customs flyover in Borno State, Northeast Nigeria, has been offered a U.S university scholarship and automatic employment by a construction company.
Gatekeepers News reports that Musa builts his scale model of the newly launched Customs flyover in Maiduguri, using mud and sticks. A tweeter user, Onovwo Omasoro Ali Ovie had shared pictures of the model on March 2, saying his efforts should be commended.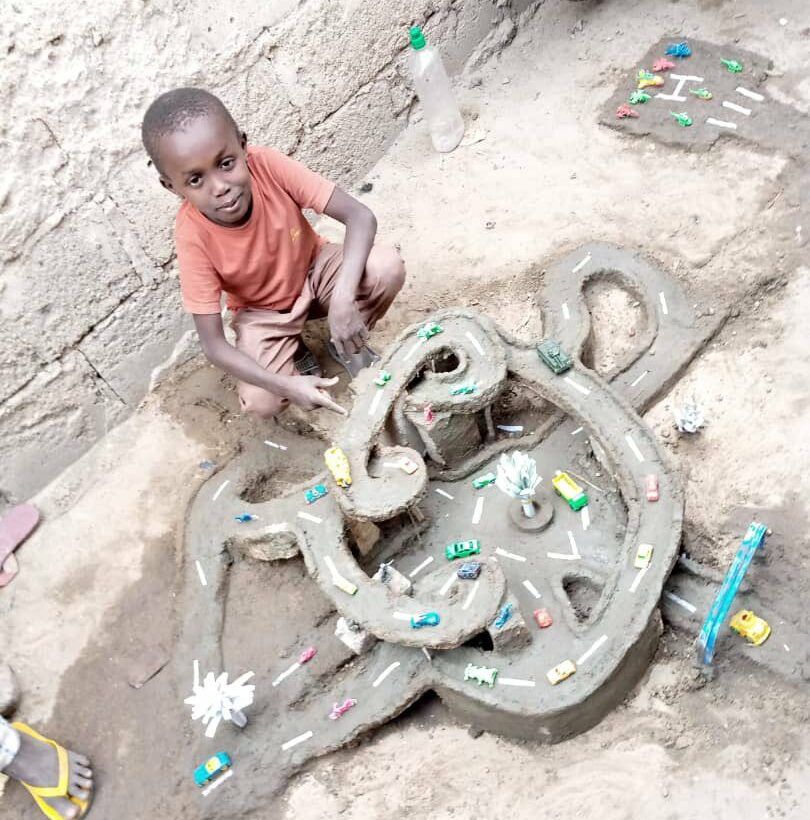 In an update, he said the CEO of Ronchess Global Resources, a construction company, contacted him and offered the boy a scholarship and automatic employment with the company after graduation.
The company added that it will employ the boy's father and also give his mother N1 million to start a business while getting the family a new apartment. Musa's siblings are not left out as the company is ready to also sponsor their education.
See tweets below:
Small boy in Borno builds his scale model of the newly launched Customs Flyover in Maiduguri, using mud and sticks . The effort should be applauded. pic.twitter.com/Fn64AZDUzG

— Onovwo_ᴏᴍᴀsᴏʀᴏ ᴀʟɪ ᴏᴠɪᴇ ™☤🇳🇬 (@OvieNews) March 2, 2022
GLAD TIDINGS: This little boy who I tweeted about yesterday has been offered scholarship by a construction company, Ronchess Global Resources ,and an automatic employment with them after graduation. The CEO contacted me this morning and wants to reach out to the boy. HELP PLEASE pic.twitter.com/2SpwoJcP1O

— Onovwo_ᴏᴍᴀsᴏʀᴏ ᴀʟɪ ᴏᴠɪᴇ ™☤🇳🇬 (@OvieNews) March 3, 2022
UPDATES: Ronchess Global Resources will employ Musa Sani's father also and give the mother N1m to start a business while getting the family a new apartment. The boy's siblings will all be put through school by the firm, and Musa will be given a university scholarship to the USA. pic.twitter.com/ivQMGf8kGQ

— Onovwo_ᴏᴍᴀsᴏʀᴏ ᴀʟɪ ᴏᴠɪᴇ ™☤🇳🇬 (@OvieNews) March 5, 2022