Miss Afenmai Beauty Pageant (MABP), has applauded the Otaru of Auchi and other philanthropists who contributed to its free medical outreach to indigenes of Auchi in Edo State, South-South Nigeria.
Gatekeepers News reports that the medical outreach provides opportunities for persons with diabetes and hypertension to be attended to and provided with drugs.
Miss Maye (reigning Miss Afenmai), was also on the ground to perform her official duty both as a beauty Queen and as a Nurse. The hypertension outreach was her pet project during the pageant audition owing to the fact that her father died of hypertension because it wasn't known to the family on time, hence, not well managed.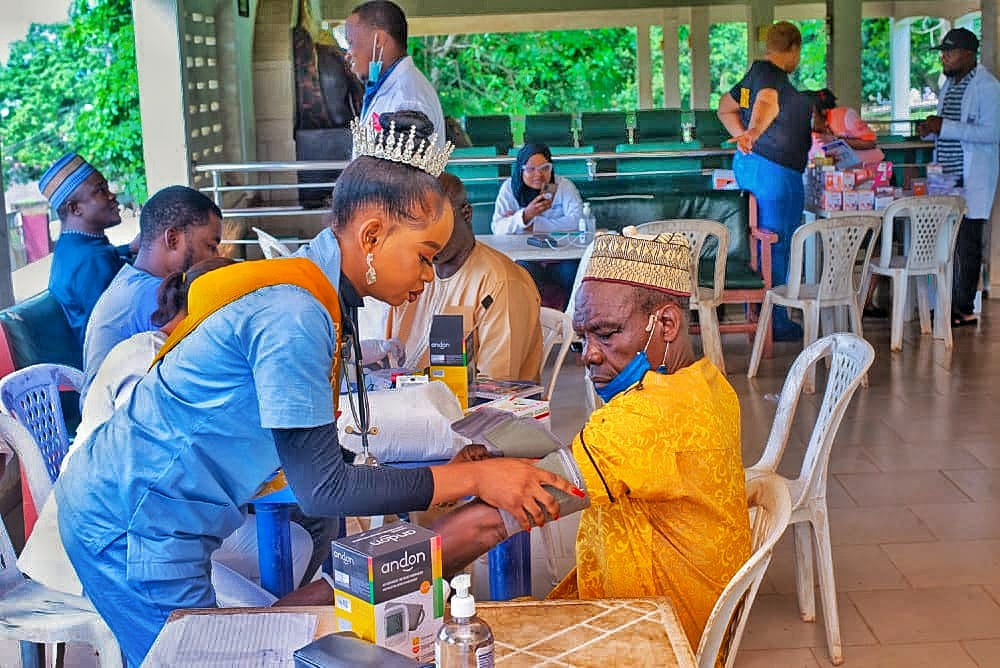 "I'm immensely thankful to all that contributed financially/morally and otherwise towards making it a success," Amidat Ilegar Okoh, CEO of Miss Afenmai Pageant, said in a statement on Friday.
"On the 29th of May 2022 l had approached His Royal Highness Alhaji A.H. Momoh lkelebe III, the Otaru of Auchi of my humble intention to host the medical outreach in his domain and to seek his approval and blessing and to my greatest surprise, he instead offered me space within the palace to carry out the project with other promises of support.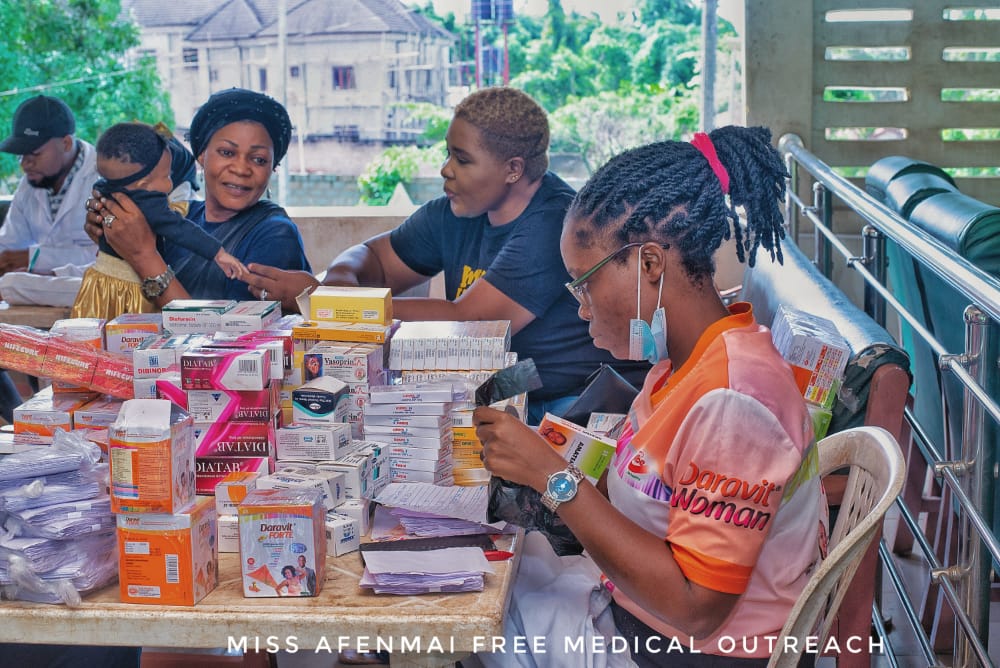 "My special thanks also goes to Chief Abu Inu-Umoru a community builder and a philanthropist though l haven't met him one-on-one played a huge part financially to making this project a success. Mr Afiz Inu Umoru who has always supported the miss Afemai project on behalf of Presto Hotel, we say thank you for the unending support and for believing in us. KEYHEALTH PHARMACY l cannot thank you enough you went all out for me, getting drugs at a very reduced rate and also helped to get and coordinate nurses and monitored the entire process to achieving success.
"My dear sister and friend, Queen Blessing Ebigieson foundation, Alhaji Miminu Abiri, My ever sweet mum I can't thank you enough God please bless my mum, you guys deserve the accolade. To the doctors who came, Dr flo seen, Dr Aishat,  miss Ruth, Dr Hibat, Dr Bawa, Dr Austin, to the volunteer nurses. I owe you all my gratitude,  to Mariat Kuddus who has been with team TOWA since forever, I can't thank you enough.
"To my rotary central family, this project is for you. My president was on the ground from start to finish. Thank you ma. Jerry, you're family, what can I say that you don't already know, I love you brother. To everyone that came to the outreach, you trusted me enough and you came, may God perfect your healing completely.
"My dearest husband, the man on whose wings I fly, who has given me the support I need every step of my way Austine, you are not just my husband,  you are my partner, my father, my strength, my happiness my peace, gossip partner, my joy, father of my amazing kids. Thank you for believing in me and my dreams and ideas. For encouraging me. God bless you. May you live long to enjoy all that you have sowed into the lives of people around you.  Thank you all to those who didn't support me, I understand perfectly.  God bless us all.
More pictures below: