Nigerian journalist, Ugochi Anyaka-Oluigbo has won the 2022 Covering Climate Now Journalism Award.
Gatekeepers News reports that Ugochi won the Audio-Long Feature category for her report on how climate change is affecting Nigeria, West Africa's most populous country where global warming is fueling conflict between farmers and traditional nomadic herders.
"Earth's changing climate is already displacing millions of people, worsening tension and conflict, and sometimes violence—for example, between farmers and traditional nomadic herders in Nigeria," Ugochi had said in the podcast tagged "We Don't Have the Power to Fight It".
Twenty-three (23) award-winning print reporters, photojournalists, digital, television and radio journalists, podcasters and commentators were selected from over 900 entries submitted from 65 countries, a 50% increase compared to last year's awards.
Sixty-eight (68) finalists were screened by juries composed of distinguished journalists representing 58 newsrooms around the world before the ultimate winners were announced.
The winners, which were announced on Wednesday, include journalists at the Guardian, Agence-France Presse, Al Jazeera English, PBS NewsHour, Globo, and HBO Max, as well as The Third Pole, Grist, the Post and Courier, the Los Angeles Times, and WGBH-PRX.
"By honoring the best of this reporting, we hope to inspire fellow journalists everywhere to emulate the work of these exceptional colleagues," said Kyle Pope, the editor and publisher of Columbia Journalism Review and the chair of the Covering Climate Now Awards judging process.
The judges applauded Ugochi's work, saying "everyone in the Global North should listen to this (referring to the "We Don't Have the Power to Fight It" podcast) story."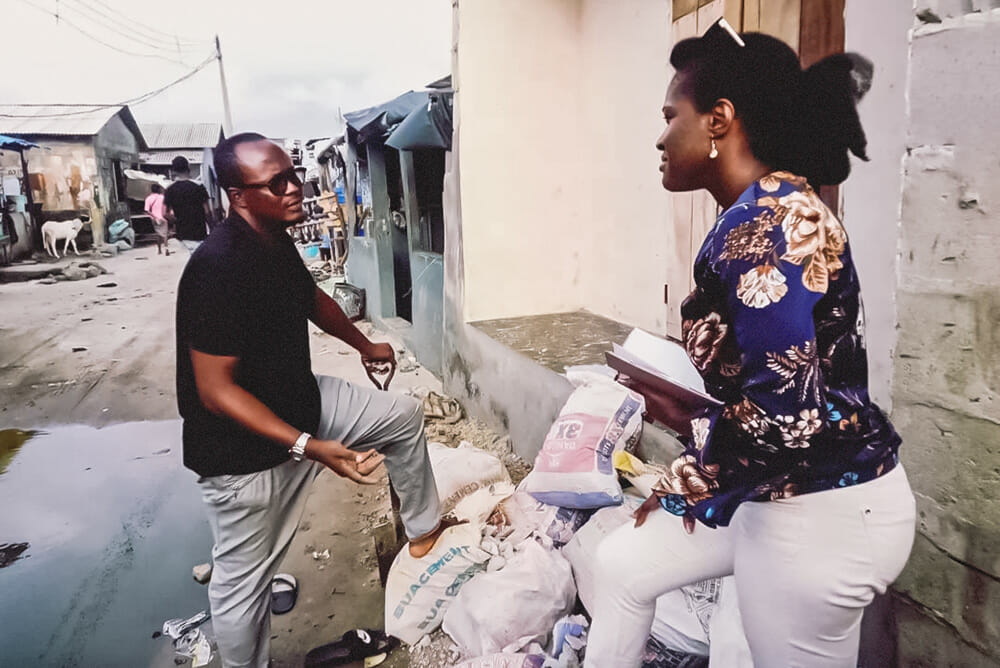 Ugochi Anyaka-Oluigbo was the creator of the Green Angle TV show broadcast on TVC News, Nigeria producing scripting and presenting 100 episodes of the award-winning show which became the most popular environmental show in Nigeria. Her work has fetched several international journalism awards.
From erosions, flooding and desertification in Nigeria, oil pollution in Ogoniland of the Niger Delta, depleting Africa's last rain forests to frozen lapland, Finland, Ugochi visited rugged terrains to share underreported environmental stories.
She has produced and presented podcasts for the BBC World Service, Duke University's Center for Documentary Studies and Impacthub Basel, on the impact of climate change.