During the weekend, there was a viral report that a 'brave man single-handedly killed a lion' in CMS, Iganga district eastern Uganda'.
A section of the media (Gatekeepers News not included) reported that the man killed the animal which purportedly showed up outside his house after a fierce battle that left him seriously injured and hospitalised.
Countering the report on Saturday, Uganda Wildlife Authority (UWA) said its team at Kibale National Park received information from DPC Kagadi 'regarding a lion in Kobushera village that had killed a number of livestock and was confirmed to have been seen by a number of people," and its staff Muhoro satellite outpost set out to "assess the situation with the view of capturing the lion and translocating it to a protected area."
The statement released noted that upon reaching the area, they found a crowd of communities who were already searching for the lion with all sorts of tools with the intention to kill it.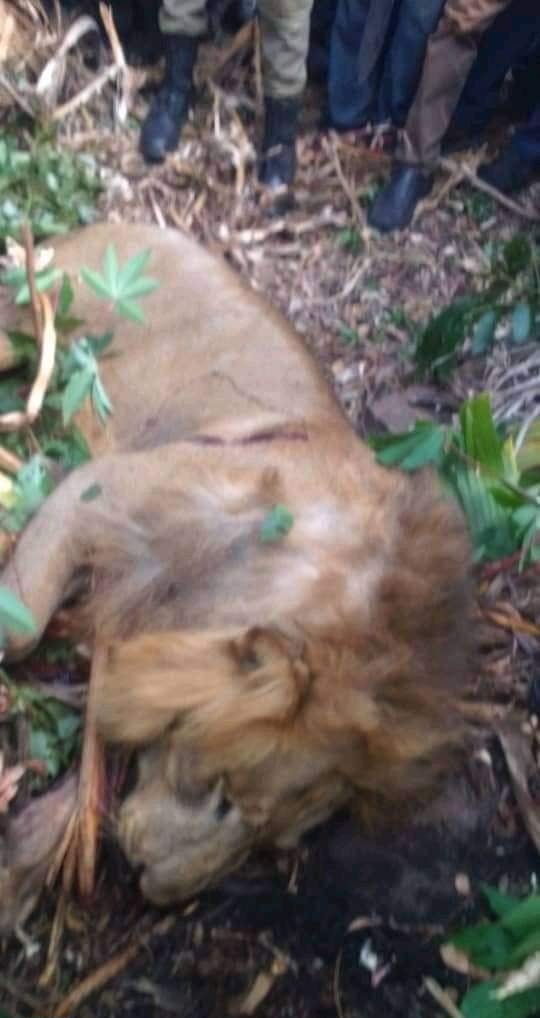 UWA staff and the police were joined by Uganda People's Defence Force (UPDF) soldiers commanded by one Lt. Col Lubega James of the first division Kyeterekera UPDF Battalion in Kagali who took over the search operation.
"One UPDF soldier Cpl Amodol Moses sighted the lion and tried to shoot it but it jumped on him seriously injuring him in the process. Another UPDF soldier nearby shot the lion dead to save his colleague.
"Immediately the lion was shot dead. communities that were in pursuit of the lion quickly skinned it and shared the meat."
According to the statement, the UWA staff "only managed to secure the skin and the head from the carcass with which were taken to the police for record purposes and further investigations."
See full statement below: